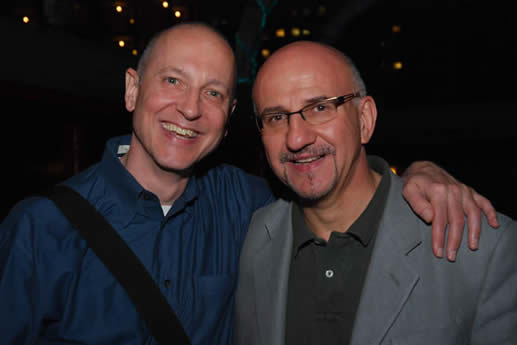 "The Best of Times" occurred at a fantastic party on Sunday February 17, 2008 as Gary and I celebrated our 25th anniversary. Sixty of our dearest friends and family trekked to the Bronx for a gala afternoon.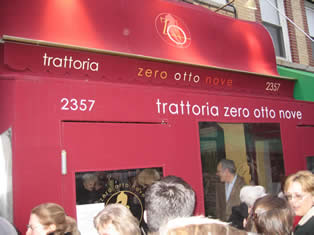 The guests gathered at Trattoria Zero Otto Nove on Arthur Avenue for home made Pizza Margarita baked in an authentic brick pizza oven by a pizzaiolo direct from Naples. All this was washed down by a very special red sparkling wine called Gragnano from Salenero.  Forty-five minutes into cocktails, a eight-piece band from the Feast of the Giglio in Brooklyn marched into the restaurant and invited the group to parade down Arthur Avenue to Roberto's Restaurant for dinner.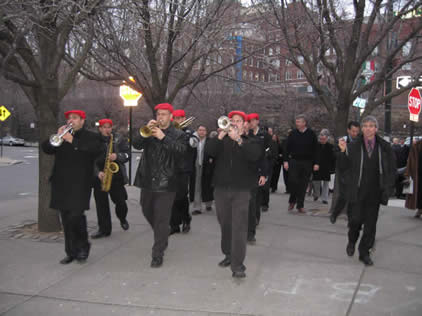 What a sight this was! An Italian street band leading our family and friends laded down with gifts laughing and clapping in a festive mood all the way around the corner. Pedestrians gawked, patrons stuck their heads out of various ristorante, and cars honked their horns as we strolled down the mean streets of Belmont. My cousin, an avid movie buff, commented that it reminded him of the Sicilian wedding scene from "The Godfather." He guessed one of my inspirations; the other was the final scene from Fellini's "8 ½."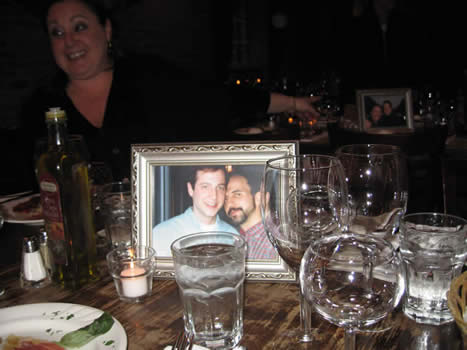 Roberto's, one of the best restaurants in New York City, was the scene for nine-course Sunday supper and very special presentation. My second inspiration for this part of the evening was the Broadway Revues of the 1950's that commented on the social scene of the day.  Gary and I welcomed our intimate gathering explaining that the evening program of music of Broadway Show Tunes would reflect aspects of our relationship and comment on our lives together for the past twenty-five years.  The surprise hit of the evening was our opening rendition wish custom lyrics of I Remember It Well from the movie, "Gigi." There was not a dry eye in the house.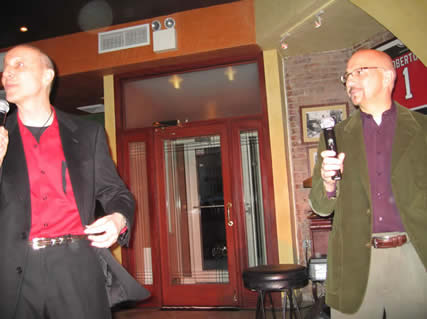 Four song segments punctuated the many course Italian dinner of hot/cold appetizers, two pastas, risotto, veal and lamb, and desserts. Three Broadway performers sang music by the great composers of Broadway: e.g. Rodger's Some Enchanted Evening; Styne's Just in Time; Porter's Always True to You Darlin' in My Fashion; Gershwin's They All Laughed and Kern's Don't Ever Leave Me..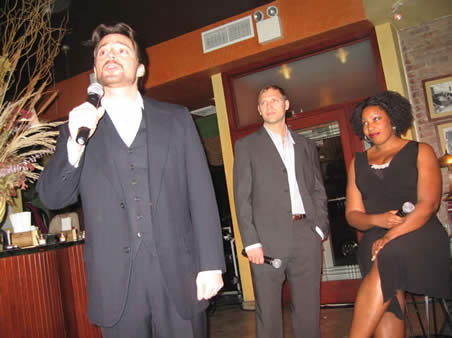 The finale ended in a toast to us with a sing-along to the Jerry Herman tune, The Best of Times from "La Cage aux Folles". This erupted into dancing to the Disco Classics from the 1970's.  Prosecco and Limoncello and "La Comedia e finita".  All of our guests received a CD of the Show Tunes perfomed along with traditional Italian Wedding "Confetti."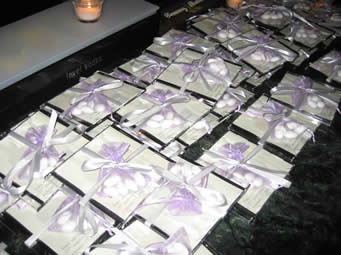 The warmth and love from our family and friends still fills our hearts.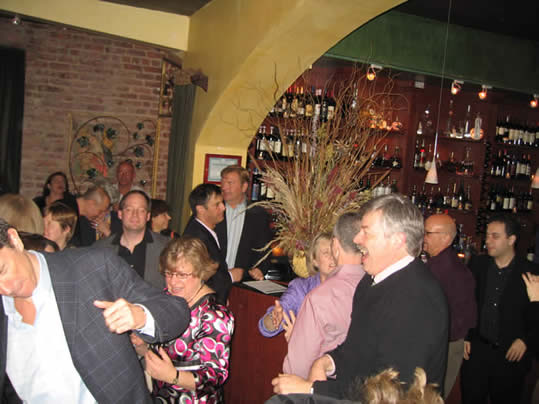 Gary:      We met at nine
Tony:      We met at eight
Gary:      I was on time
Tony:      No, you were late
Gary:      Ah, yes, I remember it well
               You cruised me dear
Tony:      No you cruised me
Gary:      I sat alone
Tony:      You sat next to me
Gary:      Ah, yes, I remember it well
That dazzling April moon!
Tony:      There was none that night
And the month was June
Gary:      That's right. That's right.
Tony:      It warms my heart to know that you
Remember still the way you do
Gary:      Ah, yes, I remember it well
How often I've thought of that Friday-
Tony:              Monday
Gary:      Night when we had our first rendezvous
And somehow I foolishly wondered if you might
By some chance be thinking of it too?
That taxi ride
Tony:      I walked you home
Gary:      We went upstairs
Tony:      No, you sent me home
Gary:      Ah, yes, I remember it well
We had some rain
Tony:      No, it was fair
Gary:      Those Donna Summer songs!
Tony:      Sung by Cher?
Gary:      Ah, yes I remember it well.
You wore Jeans of Levi blue
Tony:      Chino's LL Bean
Gary:      Am I getting old?
Tony:      Oh, no, not you
How cute you were
How young and gay
A disco queen
In every way
Gary:   Ah, yes, I remember it well.
Both:      Ah, yes, we remember it well