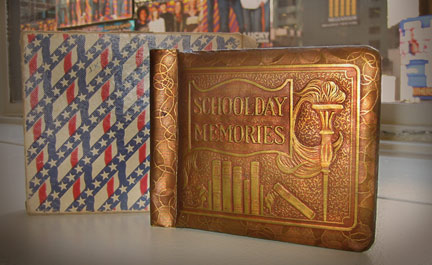 My sister was rummaging through our family home attic and she discovered an "autograph album" from my mother's graduation from the 8th grade.
My mother, Josephine Krokti, graduated in June of 1943 from the Catholic Parochial School of the parish of St. John the Evangelist in a Polish Section of Brooklyn on 21st St. between 5th and 6th Avenues.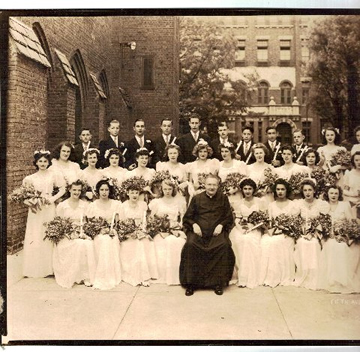 My Polish side of the family grew up on the "wrong side of the highway," Robert Moses decimated and sliced the neighborhood in two with his Brooklyn-Queens Expressway (BQE). So the Krotki's lived on the side closest to acrid, backwater bay of Red Hook Brooklyn in New York City among industrial buildings, warehouses, factories and stables.
My grandfather, Roman Krotki owned a horse and cart and would plod the local neighborhood streets selling fruits and vegetables. Unfortunately I never knew my grandfather since he died of diabetes from excessive drinking. Therefore our family was a matriarchy led by a stern, Slavic grandmother born in Krakow, Poland named Josephine. There were two sisters: Josephine (my mom) and Laura and four brothers: Philly, Larry, Eddy and Joey. I never called my uncles by their full names always Uncle Joey or Uncle Larry. There was a younger sister but she tragically died when her clothes caught on fire.
The Polish side of my family was cold and bitter as a cheap, Polish potato vodka, warm when first going down but hot and bitter when it hit the stomach.   The BQE cut off them off from the nourishment and sunlight of the community. They were isolated, living on the cold, hard, stony cobble-stoned streets in the gray shadows of the elevated highway. They were embittered by their poverty and the sourness of their existence flavored my upbringing.
Meanwhile, this "autograph album" is a wonderful window opening up some sunlight and insight to the mores of the day, June 1943. It took staring at that date several times to dawn on me that my mom was in grammar school during the height of World War II.
I imagine my mother passing the book around for her classmates to sign.  I love the innocent naiveté of the entries undimmed by the cold reality of the war being waged. You can sense the anticipation and the youthful dream growing for a happy family life of a home of ones own filled with loving husband and beautiful babies. The same Brooklyn soil for these seedlings would bear sweetness for some and unexpected fruit for others.
I have scanned some pages from the album-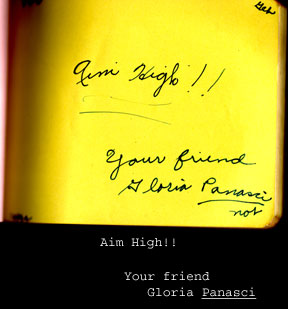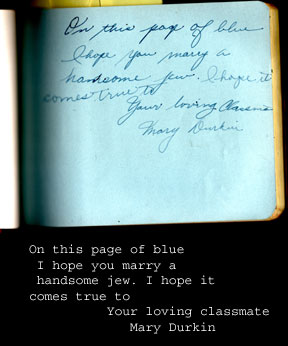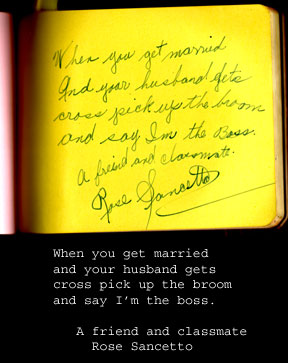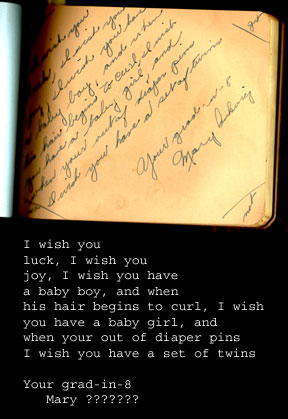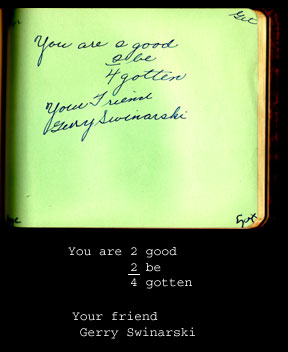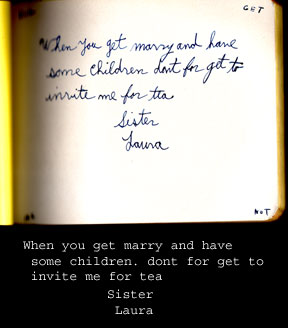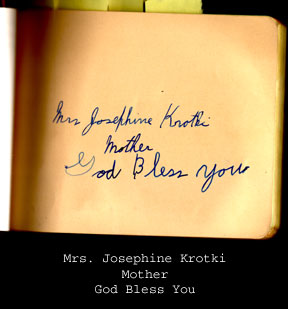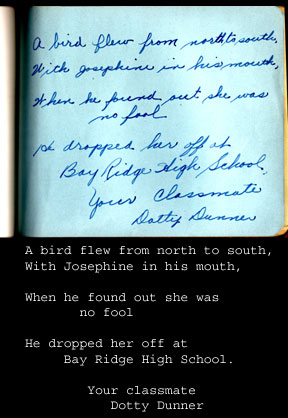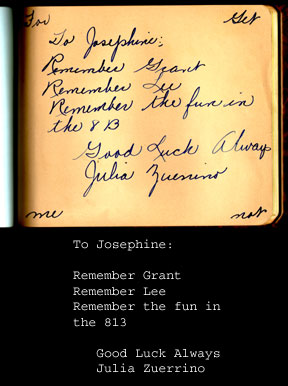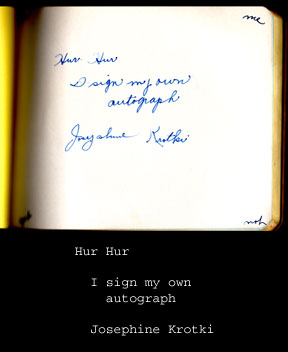 Josephine Krotki
2 Good 2 Be 4gotten